ThemeFilms born from music
Film music is generally used to accompany movies as an effectively synchronized choreographic element. While most soundtracks are made for existing movies, there are others that have been composed for imaginary movies that don't actually exist. Now if one were to produce imagery for such soundtracks made according to a musician's ideas for non-existent movies, what sort of interpretation could serve as a basis for such visual work? Wouldn't this create an opportunity for us to think again about the meaning of film music, including the relationship between images and music?
In this project, we will ask three composers to create "film music for an imaginary film," and call for video submissions inspired by the music. The selected works will be shown at YCAM and other locations in Yamaguchi City.
Composers
(Honorifics omitted)
Masahiro Miwa, Koji Ueno, Ichiko Aoba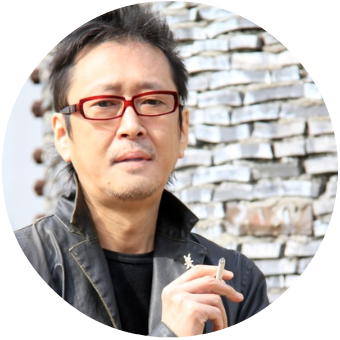 Masahiro Miwa
Born 1958. Composer and media artist. Professor of Institute of Advanced Media Arts and Sciences. After graduating from Tokyo Kunitachi High School, Miwa studied under Isang Yun at the Berlin University of the Arts, followed by Gunther Becker at Robert Schumann University of Music and Media. He has received multiple awards including the Akutagawa Award for "'Bolero by a Muramatu Gear Engine' for Orchestra" in 2004 and the Golden Nicas Award for the Digital Music Section of Prix Ars Electronica for "Reverse Simulation Music" in 2007. Winner of the Ministry of Education in the Art Encouragement Prizes in 2010.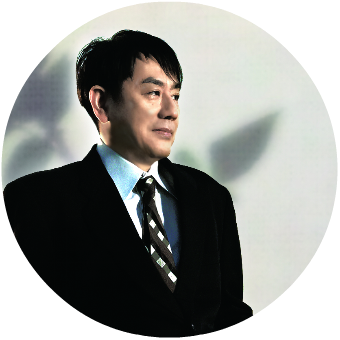 Koji Ueno
Member of bands "8 1/2" and "Guernica" from the late 1970's. He has since worked in ballet, theater, film, and CM such as "Tarako Tarako Tarako." Winner of many awards including the 44th Mainichi Film Awards Music Award and Festival Des Trois Continents in Nantes Music Award for "Untama Giru", the 32nd Golden Prague International Television Festival Czech Crystal Award for his score for NHK's "The Pale Cast of Thoughts" (1995.) Nominee for the Japan Academy Awards Music Award for film "Zero Focus" (2009) directed by Isshin Inudou, "Helter Skelter" (2012) directed by Mika Ninagawa. Latest work is "The Floating Castle" directed by Isshin Inudou and Shinji Higuchi. "Koji Ueno Solo Piano Pieces" published by ZEN-ON Music Company. Member of the Japan Federation of Composers. Member of JASRAC. Part-time professor of the Nihon University, College of Art Department of Cinema.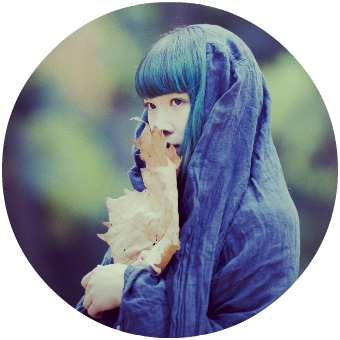 Ichiko Aoba
Born 1990. Started playing the classical guitar from age 17. January 2010, debuted at 19 with first album, "Kamisori Otome." She has since released three original albums including 2nd album "Origami" and 3rd album "Utabiko."
Judges
(Honorifics omitted)
Ryuichi Sakamoto (musician), Yasuhito Higuchi (boid director/movie critic),
Mitsuko Okamoto (Producer/Professor of Tokyo University of the Arts, Department of Animation),
Koichiro Tsujikawa (video artist), Tetsuya Mariko (film director),
Kazunao Abe (YCAM Vice director. Chief Curator, Artistic Director.)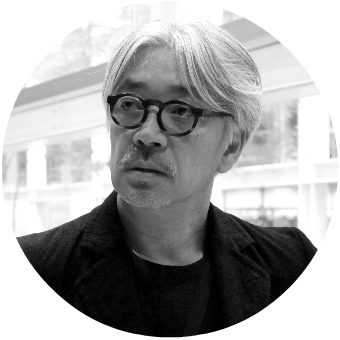 Ryuichi Sakamoto
Musician. Born 1952, currently lives in New York, USA. Released his first album "Thousand Knives" in 1978, and joined the band YMO in the same year. After the breakup of YMO, he composed numerous movie soundtracks and other Academy Award-winning works that established him as an internationally renowned artist who keeps pursuing an innovative sound. Since the opera "LIFE", unveiled in 1999, his works have been dealing with topics related to environmental, peace and social issues, including "Hisen (Non-war)", an anti-war anthology put together in reaction to 9/11. Launched "more trees" in 2007, and took part in forestation projects and educational activities on the prevention of global warming. In 2009, he received an "Echo Award" at the Echo Festival launched under the patronage of the United Nations Environment Programme, and was awarded the Ordre des Arts et des Lettres from the French Ministry of Culture. Received the Artist's Award from the Agency of Cultural Affairs in 2010, and is continuously active in projects to support recovery from the Great East Japan Earthquake in 2011, such as "LIFE311 by more trees", "Kodomo no ongaku saisei kikin (School Music Revival)" and "www.kizunaworld.org" among others.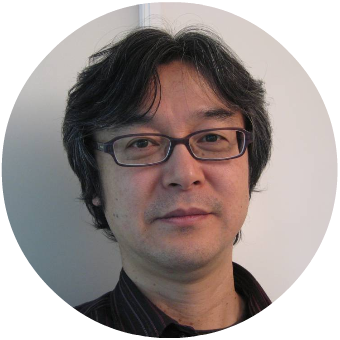 Yasuhito Higuchi
Born 1957. Movie critic, boid director. After working on the editorial team of "Les Cahiers du Cinema Japon", established a private label "boid" in 1998. Plans and produces documentary videos, books, and music CDs and distribution/advertising of movies along with writing work. 2004, started the "Bakuon Jouei (Roaring Screening)" using live PA systems at the Kichijoji Bauhaus Theater which has since turned into the annual "Bakuon Film Festival" (www.bakuon-bb.net) from 2008. Author of "How America and the United States Battled Film and Rock n' Roll" (Seidosha)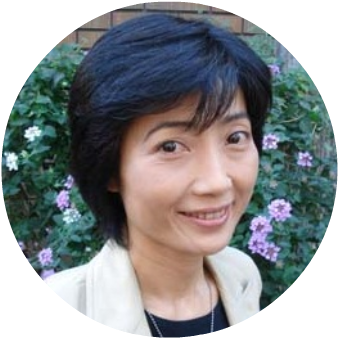 Mitsuko Okamoto
Producer. Work includes "Digital Stadium," NHK's digital art competition program as well as development of contents for data broadcast, Internet, and mobile contents. She was appointed as Professor of Tokyo University of the Arts, Department of Animation in 2008. Teaches and researches of planning and production. Since April 2010, planner and producer of NHK educational channel program "2355" "0655" on air weekdays from Monday thru Friday, and "TECHNE: The Visual Workshop" on E-tele since March 2012. Film producer of "moonfesta" and "Yami Yami" on NHK Minna no Uta (Everyone's Song).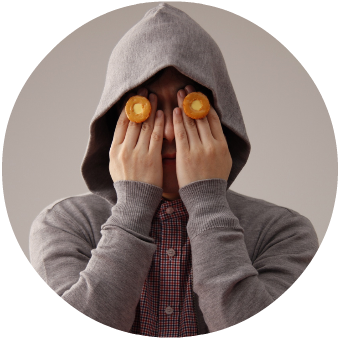 Koichiro Tsujikawa
Started career as a freelance graphic designer and discovered film production after being asked by a musician friend to produce a music video. Currently works domestically and internationally across a variety of genres, mainly in footage production for CM, music videos, and short films as well as web and graphic planning. To be continued.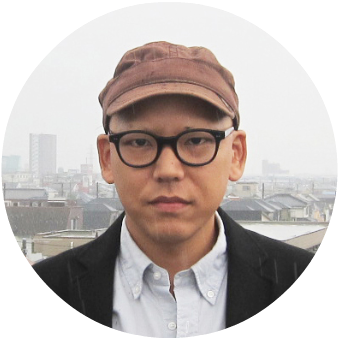 Tetsuya Mariko
Born 1981 in Tokyo. The film "Hozo" he produced while at Hosei University, won Grand Prix at the 2003 Chofu Film Festival. Received public recognition after winning Grand Prix in the Off Theater Section of the Yubari International Fantastic Film Festival for two consecutive years for 8mm film "The Far East Apartment" and "Mariko's 30 Pirates". Entered the Tokyo University of the Arts, Graduate School of Film and New Media in 2007. Graduate piece, "Yellow Kid" was released as a road show film, a revolutionary event for a student's film. 2011, "NINIFUNI" was invited to the Locarno International Film Festival, a remarkable feat for a long short film. Newest work is "FUN FAIR", included in the omnibus film, "Own night under the same stars."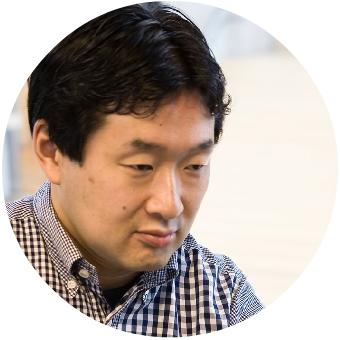 Kazunao Abe
YCAM Vice director, Chief Curator, Artistic Director. Co-curated the Canon Artlab, Canon Inc.'s cultural aid project, together in 1990-2001, and produced several original media art projects, such as Teiji Furuhashi's "Lovers", Knowbotic Research's "IO_Dencies", and "polar" by Carsten Nicolai and Marko Peljhan. Has been involved in the establishment of YCAM since 2001, and was appointed his current position in 2003, as Vice Director in 2012. In 2005, he served as a jury member of the international "transmediale 06" competition in Berlin, and is presently a jury member of the Japanese Agency for Cultural Affairs' "Art Encouragement Prize," the international competition in Berlin, and one of jury members of the digital award competition of the "Digital Art Festival Taipei" in 2009.
Requirements
Open to all ages and nationalities, professionals and amateurs (Groups and multiple applications accepted.)
Open to all genres.
Please refrain from submitting works whose copyright belongs to those other than the applicant, works that have already received awards at other film festivals and competitions, works already announced or scheduled to be announced on the Internet.
One film within 7 minutes for every track.
Those participating as a group are asked to include the role of each member in the credits.
How to Apply
You can download the music file based on our privacy policy from Febryary 11 (mon.).
Download the entry sheet via the website and send 1 DVD containing the film work.
Please read the terms and conditions for using the music before downloading.
Note that application documents will not be returned.
Download entry sheet (PDF)
Download tracks (read the terms of use)
The downloading of the music was finished on April 30, 2013.
Music Previews
Masahiro Miwa
The New Era for movies
1. Editing options
Editing possible
2. Comment
I once had a dream.
I dreamt of a child with a white face.
It was squashy, perfectly white face with a round nose and round mouth, and shining eyes.
I don't remember what exactly told me that it was a child's face.
I was extremely surprised when dreaming of that child again later.
This time I knew that the white child was in fact my own, as it came out of my belly.
Even though I'm a man, it didn't seem at all odd to me at the time.
When I woke up, I realized that I was so scared that I cried in my sleep.
Koji Ueno
music for an imaginary film
1. Editing options
A film can either be tailored to the entire composition as it is, or parts of the music can afterwards be edited together to accompany the visuals. In the latter case, it would be desirable if all parts of the composition were used.
2. Comment
As I have been frequently involved with the common progression of "music as part of a movie's post-production" recently, when participating in this project designed to create the music first and then the movie, I was most concerned about the aspect of the music's usability for the filmmaker. This is what I was having in mind first and foremost when composing the music I submitted.
Ichiko Aoba
SAKANA
1. Editing options
Any form of editing is possible
2. Comment
I am very happy that I was asked to participate in this wonderful project.
The composition I submitted was recorded ad-lib in the studio.
I am hoping for a lot of entries.
Application Term
April 15 (Mon.) to 30 (Tue.), 2013 (postmarked deadline)
Listening/downloading of the music will become available as of February 1, 2013.
Exhibition Term
During the 10th Anniversary Program:
July 6 (Sat.) - September 1 (Sun.) / November 1 (Fri.) - December 1 (Sun.), 2013
Send Applications to
Yamaguchi Center for Arts and Media Competition Office "Footage Competition for Imaginary Film Music"
7-7 Nakazono-cho, Yamaguchi-shi, Yamaguchi 753-0075 JAPAN
Inquiries regarding the Competition
Yamaguchi Center for Arts and Media (YCAM) "Footage Competition for Imaginary Film Music" Competition Office
entry@ycam.jp
Inquiries accepted only by email.