Outline
FILM by MUSIC consists of two parts:
"Film Competition for Imaginary Film Music" Screening of winning works + commissioned works
Venue: FRANK cafe/gallery (2F/3F 2-4-19 Ekidori Yamaguchi City) / 12:00-17:00/admission free
Commemorating our 10th anniversary, YCAM asked three composers selected by Ryuichi Sakamoto (10th Anniversary artistic director) ― Masahiro Miwa, Koji Ueno, Ichiko Aoba ― to create "film music for an imaginary film" and called for video submissions inspired by the music. Among 122 applications, winning works are shown at YCAM and other locations in Yamaguchi City, along with related exhibition and screening of works by our commissioned film directors.
Winning works and commissioned works will be shown at FRANK cafe/gallery. What sort of interpretation could serve as a basis for such visual work? Wouldn't this create an opportunity for us to think again about the meaning of film music, including the relationship between images and music?
---
Music
---
winning works
*Japanese only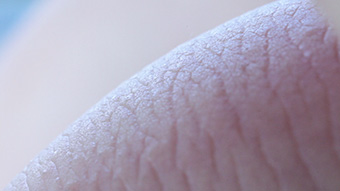 "grooming"
Directed by Nao Yoshigai
2013 / Japan / 5 min. / Music by Ichiko Aoba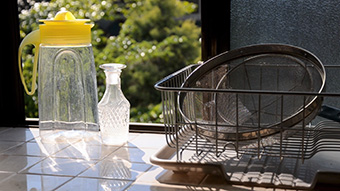 "day after day"
Directed by Suzuko Ogaki
2013 / Japan / 4 min. / Music by Ichiko Aoba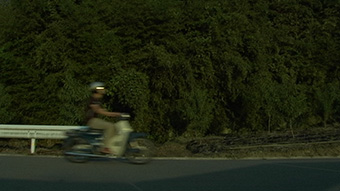 "2012 sep 12"
Directed by Takuya Dairiki
2013 /Japan / 4 min. / Music by Koji Ueno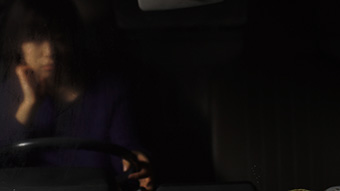 "ricochet"
Directed by Taro Asakura
2013 / Japan / 7 min. / Music by Ichiko Aoba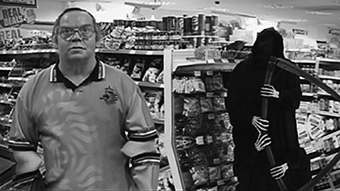 "CACHÉ"
Directed by Humberto Duque, Nick Deamer
2013 / Mexico, USA / 5 min. / Music by Masahiro Miwa
Honorable mention
"Daily Life" Kosuke Muroi
2013 / Japan / 2 min. 21 sec. / Music by Ichiko Aoba
"Japan" Yoshikazu Homura
2013 / Japan / 3 min. 59 sec. / Music by Koji Ueno
Runner-up
"WHITE" ALIMO
2013 / Japan / 6 min. 3 sec. / Music by Masahiro Miwa
"OUR HOUSE" Noriyuki Kimura
2003 / Japan / 5 min. / Music by Masahiro Miwa
"a guitar story" Ryosuke Hayasaka
2003 / Japan / 7 min. / Music by Ichiko Aoba
"own/e" Yuki Sato
2013 / Japan / 4 min. 44 sec. / Music by Ichiko Aoba
"377" Shinji Furuya
2013 / Japan / 5 min. 12 sec. / Music by Masahiro Miwa
---
Commissioned works
*Japanese only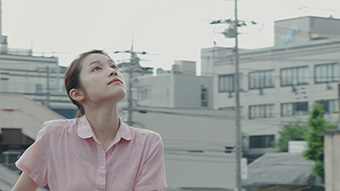 "5windows mountain mouth"
Natsuki Seta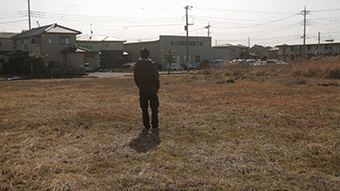 "NINIFUNI+"
Tetsuya Mariko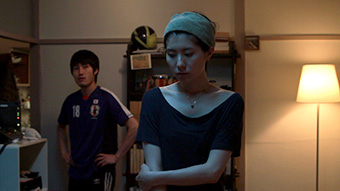 "Journey to Brazil"
Sho Miyake