Semitra Exhibtion
tFont/fTime
event
Opening Event : Artist Talk
Sep 19 (Sat), 2009 15:00-17:00
Venue: Foyer
Admission: Free
Panelist: Semitra
Guest panelist: Yugo Nakamura (tha), Yosuke Abe (tha)
Moderator: Kazunao Abe (YCAM), Daiya Aida (YCAM)
Talk event in which the artists themselves discuss their work with guests Yugo Nakamura and Yosuke Abe from the noted web and interface design studio "tha ltd."
Also planned is a workshop program, as well as a guided gallery tour and other related events.
(For details, please check the website.)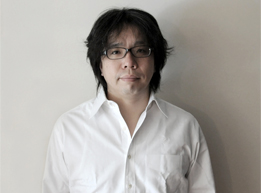 NAKAMURA Yugo
Web Designer / Interface Designer / Motion Director. Born in Nara, Japan in 1970. Yugo Nakamura has graduated from the University of Tokyo's School of Engineering with a Masters degree. At present, he is a guest lecturer at Tama Art University. After establishing his career in Interactive Design since 1998, Nakamura opened his design studio "tha ltd." in 2004. Since then Nakamura has actively participated in various projects, including art-direction for websites, motion media, programming, and various other projects related to the field of design. His major award recognitions include the Cannes Cyber Lions Grand Prix Award, Tokyo Interactive Art Award Grand Prix, Tokyo Designers Club Grand Prix, and the Mainichi Design Award.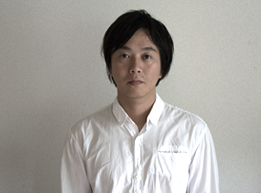 ABE Yosuke
Born 1973 in Tokyo. Graduated from Musashino Art University, Department of Visual Communication Design. After working for Business Architects Inc., joined "tha ltd." in 2007. Art directs websites and movies, and works as a director for such services as FFFFOUND! among others. Main awards include a golden "Cyber Lion" at Cannes, and a first prize at the Tokyo Interactive Art Awards.