Outline
Otomo Yoshihide/ ENSEMBLES
Otomo Yoshihide is an artist who is always pursuing sound on an experimental basis in varied areas of music, such as free jazz, improvisation, noise music, contemporary music, electronic music, and film music. Performing the mediamix of space and image in the comprehensive world of sound in a multifaceted way, Otomo presents four new installations as YCAM-commissioned work.
The concept of this event is that "ensembles" composed of many people are brought together in further plurality. Musicians, sound creators and visual artists in and outside Japan produce various collaborations together with citizens to resonate with all the audience. Please come and enjoy a new landscape that will be open to the view when people come together and mingle.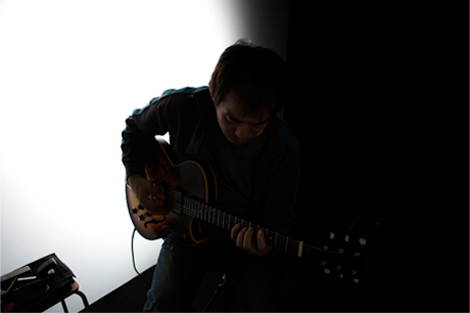 ---
Message from Otomo Yoshihide:
The theme is "ensembles." Interactive ensembles produced in various contexts, like mirrors reflecting today's social situation, probe into both possibilities and impossibilities in the relationship between person and person, person and object, and person and machine, to provide an exciting, positive and future-oriented show. It is not a one-way exhibition. It is visitors of the exhibition who can make the most use of these materials. Many of the works begin to function as ensembles when they interact with visitors.